Dental crowns are the most common dental substitutes. The dental crown is a cap shaped like a real tooth, which is laid on a previously worked tooth for the purpose of its protection. This ensures the size, shape and tooth strength, along with beautification, adapted to each patient. After processing the tooth, here we are thinking of shaping, sometimes root canal treatment and/or reconstruction, it may be sensitive to external stimuli, which is why temporary crowns are made to protect the tooth while the final dental crown is not finished.
Protection – to protect the weakened tooth (large filling, root canal treated, …) due to the great possibility of fracture of such a tooth that can ultimately end with extraction
Aesthetics – to reapir the damaged tooth, poor shape and/or loss of natural tooth color
Replacement – as a dental replacement on a pre-placed implant
 Metal-ceramic crowns – those crowns are metal-based and the entire outer part of the tooth is covered with ceramics. Metal as a base enhances the endurance of the crown.
Zirconia-ceramic crowns – those crowns are characterized by high strength, superior aesthetics and excellent mechanical characteristics.
All-ceramic crowns – those are characterized by top aesthetics and minimal tooth grinding is required when preparing it for this kind of crown.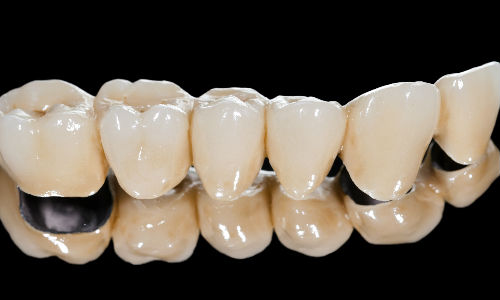 Dental Centar Mirakul
Ul. Svetog Vinka Paulskog 32, 23000, Zadar, Croatia
Working hours:
monday - thursday: 8:00-20:00
friday 08:00-15:00
saturday: by agreement