Welcome to the Mirakul Dental Center
When we think about our business, we are constantly striving to make our patients happy and help them in all possible ways in which dentistry can make a contribution. The most important of all is the mutual trust between the patient and the dentist, and that is what our work is based on. It is commonly known that the smile opens all the doors, and our goal is to make your smile as sincere and beautiful as possible.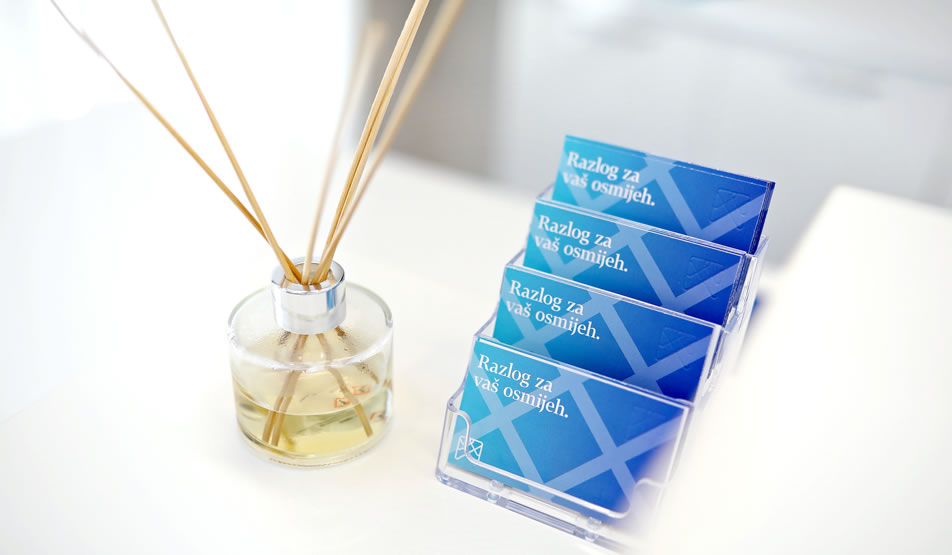 We are trying daily to improve our knowledge and skills, so we are at the very top of the standards and achievements in dentistry. Therefore, with complete confidence we offer you a modern approach to dentistry that will help your teeth be healthy, to quickly and efficiently replace the lack of teeth with implantology and prosthetics treatments and to bring shiny and perfect smile on your face.
We are waiting for you at the Dental Center that will bring back your smile!
What we offer our patients every day is:
expertise and long-term experience of dentists
superior quality of material
minimally invasive treatments
24-hour care for patients
individual approach to each patient
Dental Centar Mirakul
Ul. Svetog Vinka Paulskog 32, 23000, Zadar, Croatia
Working hours:
monday - thursday: 8:00-20:00
friday 08:00-15:00
saturday: by agreement